Connect with people and take lots of good vibes with you. By the way, you will also learn how to take better photos!
Category:
Photo Workshop
Duration:
7 Hours
Our photo events always have one goal: your pictures. There is a lot of photography and less explanation. you can learn while you're doing it, right? We organize a model, the right location or make ourselves comfortable in our studio. You don't need any previous knowledge for all photo events, just a camera – no matter what kind. 
You can even experience our photo walks with just your cell phone.
Choose your Event
At our upcoming events, you can choose one of your favorite topics to visit. It's not that simple... pick the theme that inspires you and let the magic happen! All inclusive: snacks, coffee and soft drinks a light lunch and model fee and Make-up artist fee.
On the Event
Just choose your seat and feel the flow. You get everything else from us. Flash system, background system and of course model, hair and makeup artist. We organize that. You focus on having fun with better photos.
Art of Details
By the way, we'll tell you a few tricks and tips that will make your pictures stand out from those of other photographers. Thanks to a good balance of shooting and learning, great pictures will be created AND you will learn the necessary tools to produce exciting pictures on your own at your next shooting.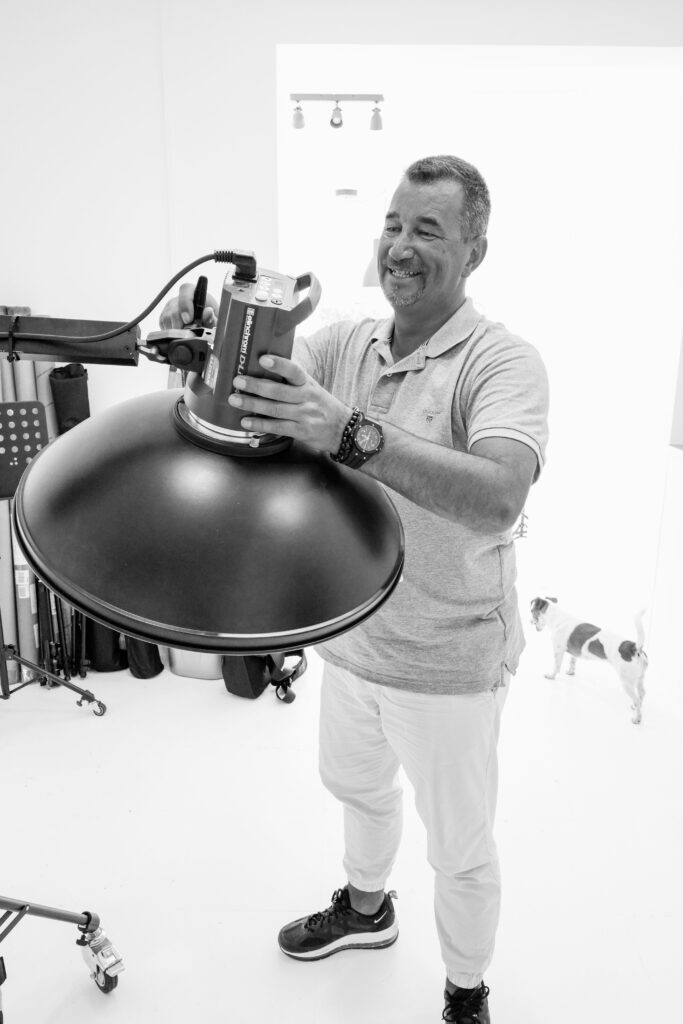 "It makes me happy to pass on my almost 40 years of photo experience to you. Having fun shooting together is what drives me."